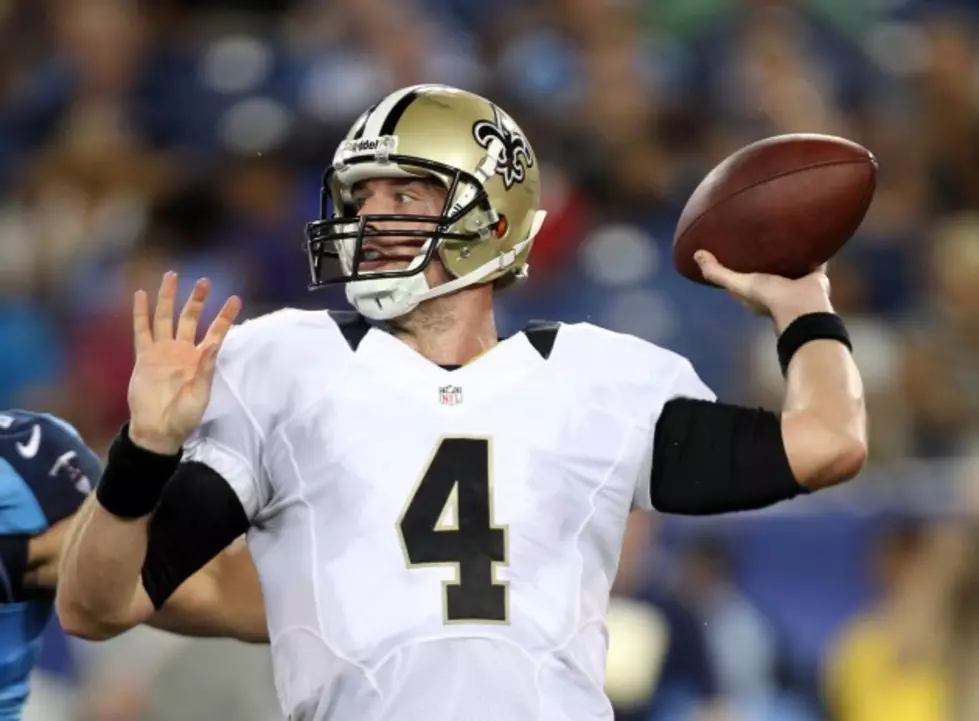 Get Your Snack On During the Saints Kick-Off With This Delicious Bean Dip Recipe
Who Dat! The Saints are playing today and I'm trying to be healthier, especially since I somehow made it to the gym only once last week. So, instead of pigging out on game day, I'm sharing with you this recipe for a healthy twist on seven-layer dip from Eating Well. Enjoy!
Southwestern Layered Bean Dip
INGREDIENTS
1 16-ounce can nonfat refried beans, preferably "spicy"
1 15-ounce can black beans, rinsed
4 scallions, sliced
1/2 cup prepared salsa
1/2 teaspoon ground cumin
1/2 teaspoon chili powder
1/4 cup pickled jalapeño slices, chopped
1 cup shredded Monterey Jack, or Cheddar cheese
1/2 cup reduced-fat sour cream
1 1/2 cups chopped romaine lettuce
1 medium tomato, chopped
1 medium avocado, chopped
1/4 cup canned sliced black olives, (optional)
PREPARATION
Combine refried beans, black beans, scallions, salsa, cumin, chili powder and jalapeños in a medium bowl. Transfer to a shallow 2-quart microwave-safe dish; sprinkle with cheese.
Microwave on High until the cheese is melted and the beans are hot, 3 to 5 minutes.
Spread sour cream evenly over the hot bean mixture, then scatter with lettuce, tomato, avocado and olives (if using).
TIPS & NOTES
Make Ahead Tip: Prepare through Step 1, cover and refrigerate for up to 1 day. To serve, continue with Steps 2 & 3.
NUTRITION
Per serving: 146 calories; 7 g fat ( 3 g sat , 3 g mono ); 12 mg cholesterol; 15 g carbohydrates; 7 g protein;5 g fiber; 288 mg sodium; 164 mg potassium.
Nutrition Bonus: Fiber (20% daily value), Vitamin A & Vitamin C (15% dv).
Carbohydrate Servings: 1/2
Exchanges: 1 starch, 1 very lean meat, 1 fat